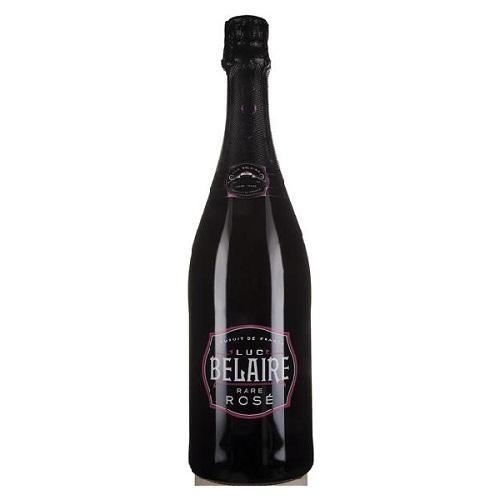 Luc Belaire Rare Rose - 750ML
Each bottle of Belaire Rosé is born in southeastern France's Provence-Alpes-Côte d'Azur region, stretching 150 miles from the French Riviera, Monaco, and the French Alps along the Italian border in the east to the Rhone River valley in the west and the Mediterranean coast to the south.
BELAIRE is handcrafted from a blend of Grenache, Cinsault and Syrah grapes selected for their vibrant, fresh character. Each of these three grapes adds something special to the wine. Grenache gives body, warmth and hints of blackberry and blackcurrant Cinsault adds aromatic cherry blossom on the nose, finesse, and a supple texture to the finish Syrah accounts for BELAIRE's beautiful color and provides roundness and a toasty richness to the wine.