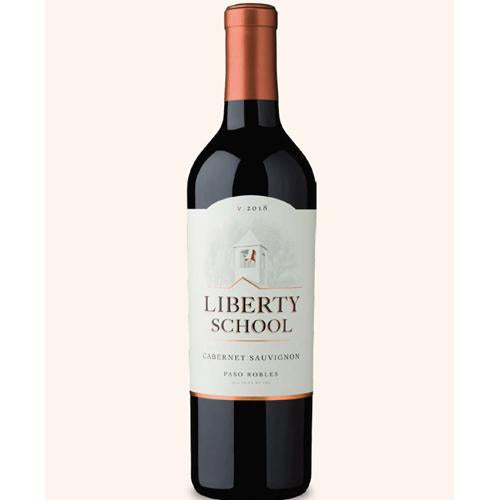 Liberty School Cabernet Sauvignon 750ML
The 2018 growing season gave us near-normal rainfall and mild conditions through spring with only a few weeks of exception. July brought a short period of very warm weather that slowed vine growth and berry sizing.
Fortunately, moderate weather for the remainder of the growing season enabled vines to thrive. Leading up to harvest, the vines slow berry maturity was ideal for "hang time" resulting in predicted yields, high uit quality with amazing color and structure.
WINEMAKING NOTES:
Our Cabernet Sauvignon is harvested and fermented individually by vineyard lots and then barreled into a combination of French and American oak barrels, 10% of which are new. The wine is racked twice during barrel-aging and gently filtered just prior to bottling. The 2018 Liberty School Cabernet was aged for 15 months in oak, blended in winter of 2020 and bottled in early spring of 2020.