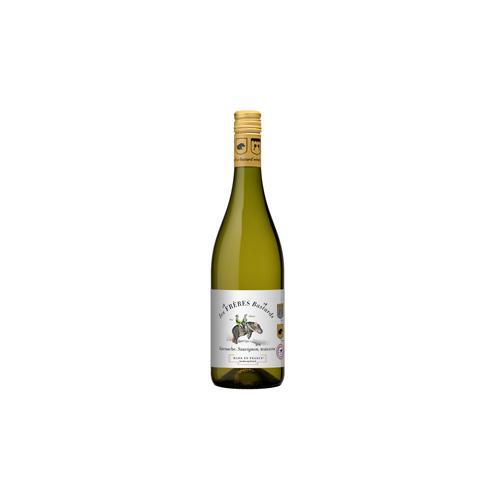 les Frères Bastards White - 750ML
les Frères Bastards  White is a carefully crafted GSM blend, we pay tribute to our Southern French heritage and the enduring friendship that unites our founders Thierry & Guy… the original Bastard Brothers.
Elegant with complex aromas of white flowers, grapefruit and yellow spices. Round, mouth-filling and well-balanced on the palate with toasted notes on the finish.
Delicious on its own, the dry, medium-bodied style allows this wine to accompany a broad spectrum of dishes and food types. A great pair with grilled vegetables, spicy Asian dishes, white meat based recipes and grilled seafood.