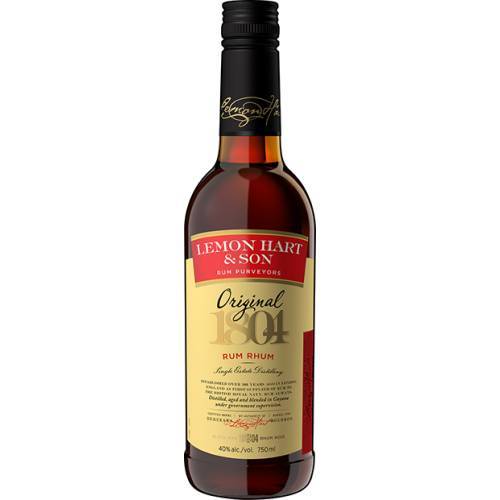 Lemon Hart & Sons Rum 1804 Original - 750ML
Lemon Hart Original 1804 Is The Perfect Example Of Rum That Shows Pronounced Smooth, Bold Flavour When Mixed With Cola.  A Premium Blend Of Select Single Estate Rums, Distilled, Aged And Blended On The East Bank Of The Demerara River In The Lush Tropical Caribbean Country Of Guyana.  Original 1804 Is The Classic British-Style Black Rum, Cherished By Rum Drinkers Around The World For Its Authentic Flavour And Full-Bodied Complexity.  Rum Always.
 
TASTING NOTES
Well-Balanced, Velvety Smooth Taste. Complex Notes Of Dark Brown Sugar And Island Spices (Nutmeg, Clove And Cinnamon), Vanilla Bean, Cocoa, Dark Honey, Caramel And Oak. Hints Of English Toffee, Dried Fruits (Especially Sultana Raisins, Dates And Apricots), Dark Bitter Semi-Sweet Chocolate And A Nice Heavily Steeped Tea Finish.