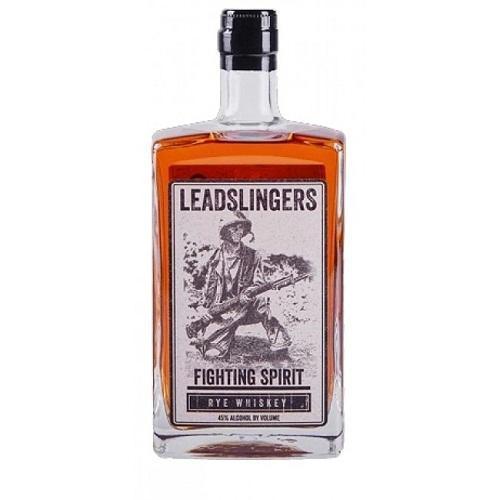 Leadslingers Bourbon Rye Whiskey 750ML
Leadslingers' Whiskey is produced by seven combat veterans, from the US Army Rangers, USAF TACP, Special Forces, and Paratrooper communities. Their love for America and fine whiskey, is what the company is all about. They wanted to craft a whiskey that was enjoyable and unrepentantly supported the Second Amendment. By remaining active in their civilian and military communities, Leadslingers' strives to set an example. Be proud of who you are. Be bold. No apologies.

Leadslingers Whiskey brings a light bourbon flavor from its single barrel aging process. Double distilled and hand crafted in Oklahoma this small batch whiskey melds sophistication and down home flavors. Delivering hints of oak, toffee and vanilla it's sure to satify even the most distinguishing taster.