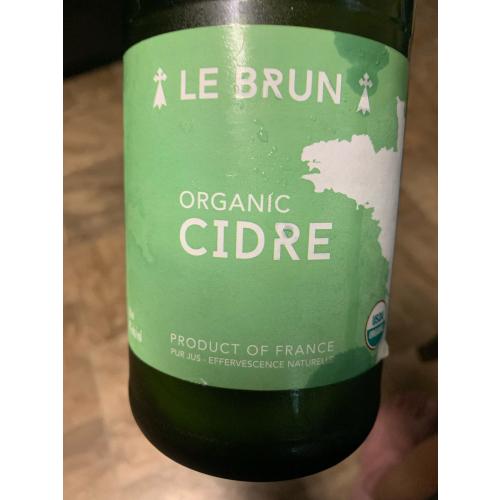 Le Brun de Bretagne Organic Cidre - 750ML
Aromas of sweet, ripe apples dominate the nose. The sweetness is nicely balanced by moderate acidity and light tannins drying it out on the finish with a beautiful woody note. A crisp, well balanced and an interesting cider. This cider has a grip to it, but also has depth and character.
An organic option to the well known, Le Brun de Bretagne Cidre.