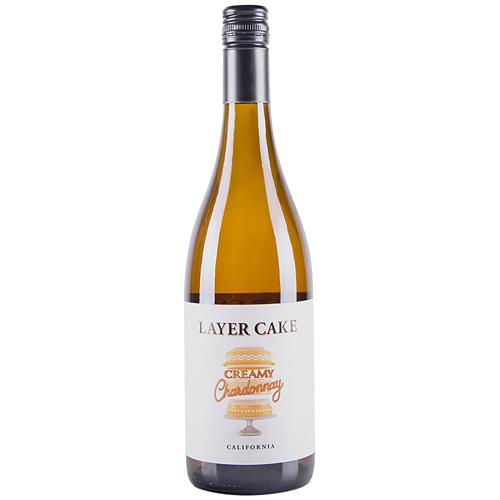 Layer Cake Chardonnay Creamy 2017 750ML
Creamy and rich, bright sassy fruit - juicy pear, honeycrisp apple, soft guava and tropical aromas combine with creme brulee, vanilla creme, buttery pie-crust and toasted butterscotch on a long smooth finish.
The nose is reminiscent of Meyer lemons, preserved then diced up later in the year, wet stones and lime blossoms waft in and out as well. The wine builds in body and texture as it sits in your mouth. Layers of Kaffir lime, guava, and pineapple pour in at first, and then the light creamy texture of whipped lemon curd fills in. The finish is clean and crisp, lingering enough to make you want another sip.