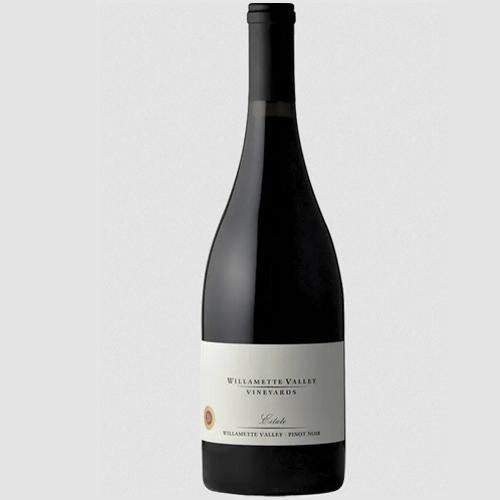 Lange Pinot Noir William Valley - 750ML
Oregon wines are a modern-day success story. Winemakers there began experimenting with fine-wine grape varietals just 50 years ago, and today, Oregon wine is recognized for its exceptional quality by wine lovers and experts around the world. The state has become a magnet for small-scale, family-run wineries that focus on quality and sustainability.

Often compared to France's Burgundy region, Oregon wine country has proved well suited to growing Burgundy's mainstay grapes – Pinot Noir and Chardonnay – as well as the cool-climate grapes grown in France's Alsace region, particularly Pinot Gris.

Most of the grapes for Oregon wine grow about 60 miles inland from the Pacific coast, between two protecting mountain ranges: the grand volcanic range of the Cascades to the east, and the more modest and forested Coast Range on the west side. The Coast Range provides some cover from coastal winds and rain, and helps keep temperatures in a moderate range.