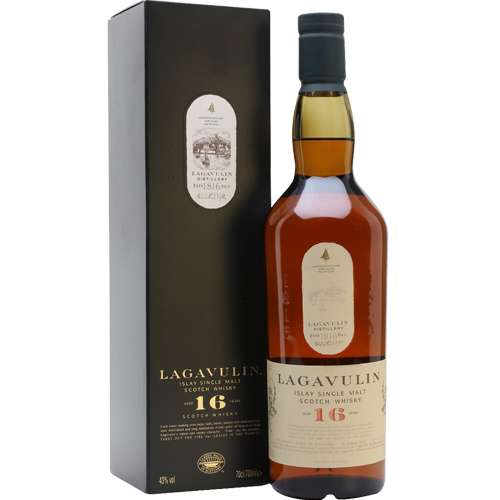 Lagavulin Scotch Single Malt 16 Year 750ML
A much sought-after single malt with the massive peat-smoke that's typical of southern Islay - but also offering richness and a dryness that turns it into a truly interesting tipple. The 16 year old has truly become a benchmark Islay dram from the Lagavulin distillery.

If you're looking for a food pairing for this beauty, try intensely flavoured salty blue cheeses, which complement the intense, peat rich, sweet and salty character of this Lagavulin wonderfully.