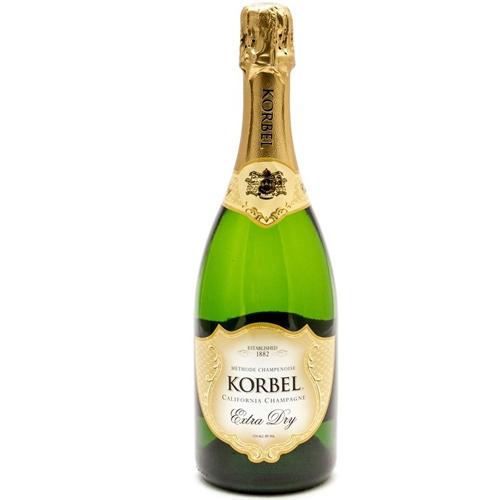 Korbel Champagne Extra Dry 1.5L
Korbel Extra Dry is blended using four different grape varieties, each of which plays an important role in the final blend.  Chenin Blanc gives the blend a soft, fruit-forward character.  Chardonnay provides the structure, backbone and citrus and baked apple flavors.  French Colombard contributes to the blend by adding bright, crisp flavors and a hint of spice to the finish.
The grapes used in Korbel Extra Dry are grown on our estate properties in Sonoma County and Clarksburg.  We also buy grapes from several independent growers throughout California's winegrowing regions.  Many of these growers have grown grapes for Korbel for decades.