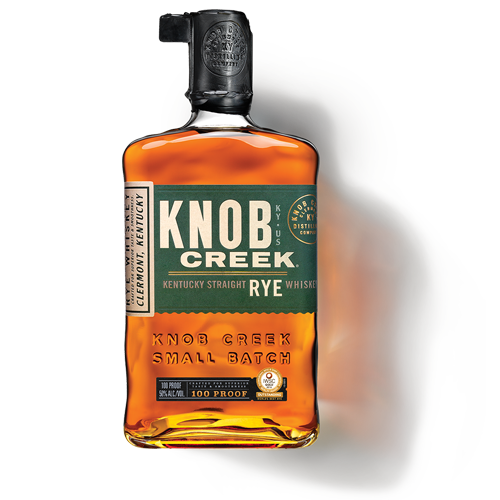 Knob Creek Rye Cask 750ml
The fabulous new single barrel offering from Knob Creek is truly in a class of its own, very different in character than the standard single barrel rye. We were extremely happy to see that they'd be bottling it near cask strength at 115 proof. It's hard to pinpoint exactly the various differences between Jim Beam's Rye offerings but presumably this is the same recipe as both the new Prohibition and the old school Overholt, although some reports have it listed at 55% rye, 35% corn, and 10% malt.
Beam is very ginger about exactly what goes into these barrels. Perhaps they're using different distillation methods or warehouses, but it seems to all be the same mash bill. That said, this cask shows a very different character than those other stalwart brands. The whiskey also doesn't remind us of the regular Knob Creek either, which typically shows a nutty quality that doesn't exist at all in this whiskey.