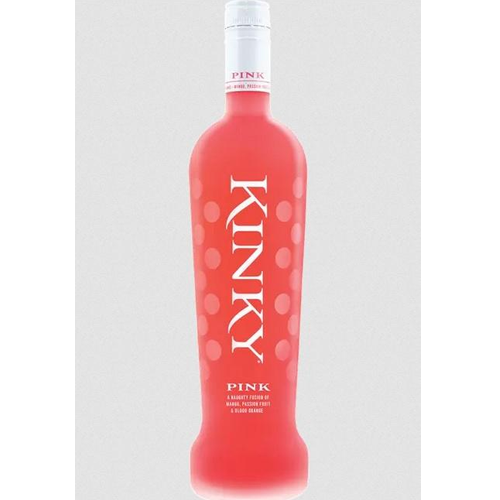 Kinky Liqueur Pink - 750ML
Crafted with super premium vodka distilled 5 times, enjoy Kinky Pink on its own, or shake things up with pineapple juice, vodka, tequila or sparkling wine. No matter how you get kinky, welcome the unexpected, it's so good it's NAUGHTY.

This premium Vodka has been distilled five times and infused with mango, passionfruit and blood orange liqueur, creating succulent flavor that will leave you satisfied. Enjoy in a cocktail or as a shot.