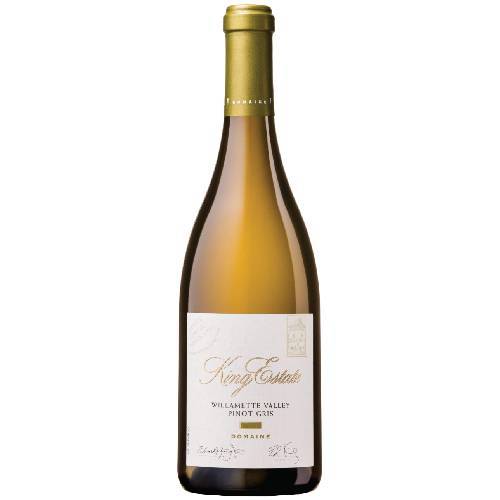 King Estate Pinot Gris Domaine 2019 - 750ML
This 2019 Domaine Pinot Gris has a vivid straw color with glistening edges. There are pretty aromas like Bartlett pear, Mandarin orange and lime zest with hints of wet rock and wildflowers.
Fresh fruit flavors of white peach, tangerine peel, Meyer lemon and fresh pear are structured by damp slate and quince. There is classic weight and vibrant acidity that Domaine Pinot Gris is known for, and the acidity carries to an elegant and long finish.