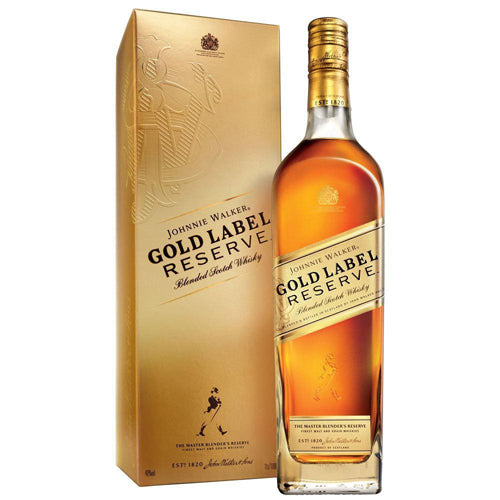 Johnnie Walker Scotch Gold Label Reserve - 750ML
Johnnie Walker Gold Label Reserve is a bold, confident Scotch whisky as luxurious and indulgent as its name suggests. A multi-layered blend, it offers a smooth balance of sweet fruits and creaminess that evolves into deeper honeyed tones before finishing in lingering waves of wood, fruit, and light, sweet west coast smoke.
Inspired by an unbroken 190-year lineage of expertise dating back to John Walker himself, it has been crafted as a celebration of the blender's art.
For this exceptional blend, Master Blender Jim Beveridge has handpicked his favorite whiskies, including Clynelish malt whisky, whose water source flows from the Kildonan Hills, where gold was discovered in 1868.
Best enjoyed with soda, this vibrant blend is perfect for celebration, landmark moments, or any spirited occasion shared with friends and family.