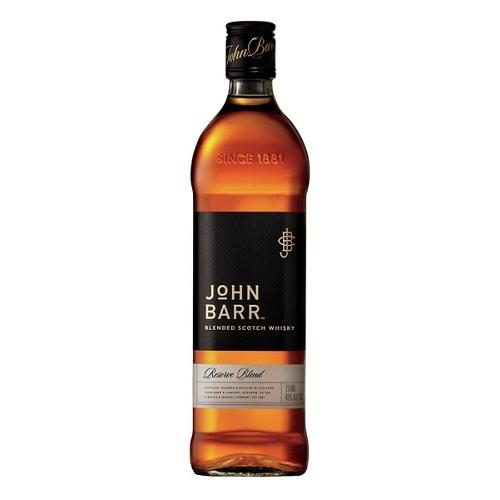 Johnbarr Scothch Whisky - 750ML
Amber color with attractive, nutty aromas and flavors of caramel, walnut, smoked paprika, and dried fruits.  It finishes with subtle, creme brulee, toffee, and bread pudding.

A blend of single malt and grain whiskies from renowned distilleries in the Speyside, Highland, and Islay regions, expertly blended for a rich and rewarding taste!