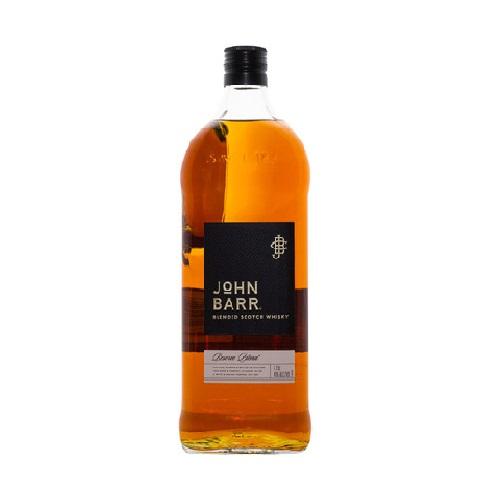 John Barr Scotch Whisky - 1.75L
A mix of malt and grain whiskies from the Highland and Speyside regions yields a fresh apple scent accented by a touch of vanilla. On the palate, this is smooth, light and easy-sipping, leading with vanilla and caramel, plus gentle peat smoke floating into a baking spice finish. Sip or mix. Best Buy.

Amber color with attractive, nutty aromas and flavors of caramel, walnut, smoked paprika, and dried fruits.  It finishes with subtle, creme brulee, toffee, and bread pudding.