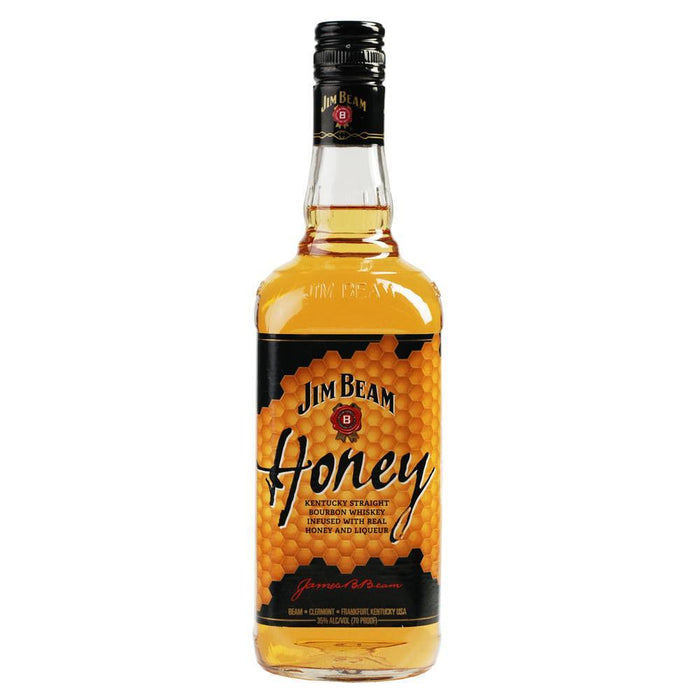 Jim Beam Bourbon Honey 750ml
Jim Beam Honey is a delicious combination of real honey liqueur and genuine Jim Beam Bourbon. Together, they create an easy, mellow sweetness that's relaxed enough to sip alone but bold enough to hold its own in a cocktail. For a truly refreshing mix, try it with ginger ale or apple juice and club soda over ice.

Jim Beam Honey opens a smooth chapter in the Jim Beam legend with complex notes of caramel, oak, vanilla and a finish of sweet honey. Made with Kentucky Straight Bourbon Whiskey slowly infused with natural golden honey to produce a sophisticated, deep, rich flavor with honey.