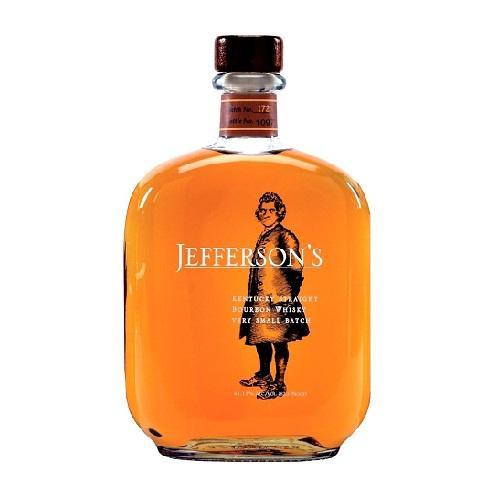 Jefferson's Bourbon Very Small Batch - 750ML
Jefferson's Bourbon is made in very small batches. Actually, ridiculously small batches. We take up to four different Kentucky straight bourbon whiskies of different ages and marry them together.

Doing this, we get a lot of complexity and balance while maintaining the consistency needed in a bourbon (one of the blends comprising of at least 55% of the total). We wanted to make it big enough for the connoisseur, yet approachable for people just getting into the premium bourbon field.