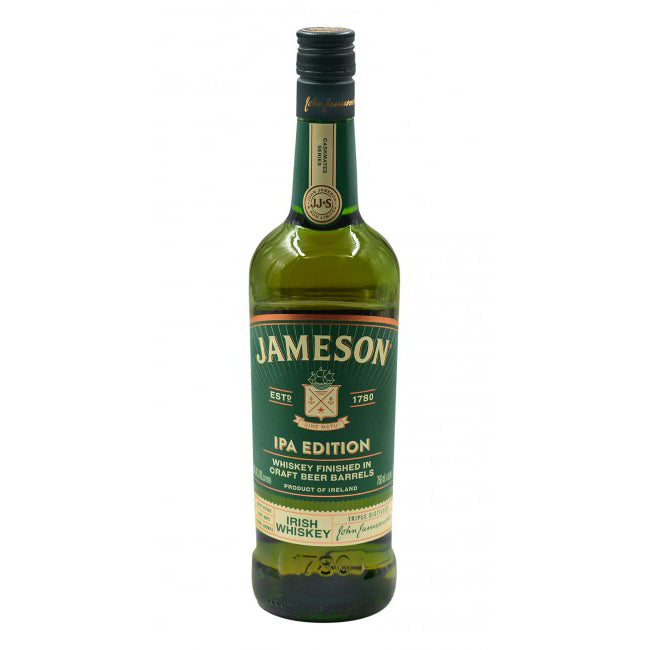 Jameson Irish Whiskey IPA Edition 750ML
Since Jameson swapped stout beer barrels with their friends at Franciscan Well Brewery in 2013 to create the Jameson Caskmates Stout Edition, they couldn't wait to try a new beer mate with their casks.
The whiskey makers down in the Midleton Distillery have stuck their toes in the water (don't worry that's just figurative) once again to create Jameson Caskmates IPA Edition - blended Irish whiskey finished in craft Irish Pale Ale-seasoned barrels. 
Nose: Floral, herbal hops, grapefruit citrus notes with subtle orchard fruits, complemented by wood shavings and a little nuttiness.
Taste: Hops and light citrus with sweet herbal notes and delicate spicy tones.
Finish: The lingering fresh fruit and hops give way to grains of barley and a signature smooth finish.