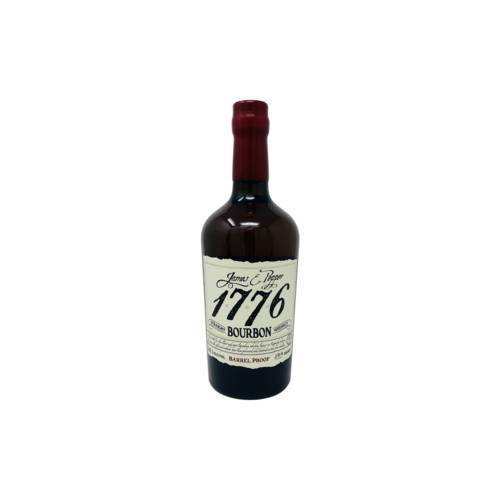 James E. Pepper 1776 Straight Bourbon Whiskey Barrel Proof - 750ML
In this bottle lies the oldest and most legendary whiskey legacy in Kentucky history. The same old style and methods have been preserved and restored in this fine whiskey. 
Established in 1780. during the American Revolution, the Pepper family brand is the oldest brand of whiskey made in Kentucky. The brand was fondly called Old '1776', by its scion, the Colonel James E. Pepper. This fine whiskey was hand bottled at the Historic Pepper Distillery (DSP-KY-5) in Lexington, Kentucky. 
56.9% ABV 
113.8 Poof