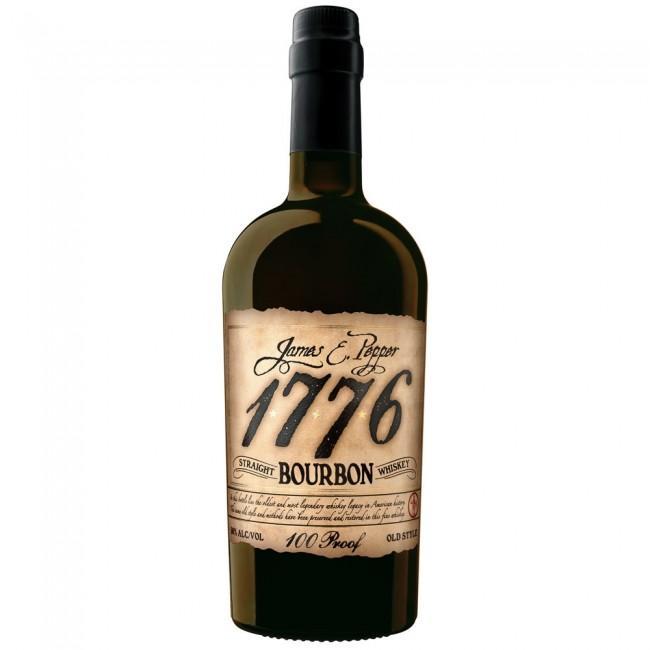 James E. Pepper 1776 Bourbon Whisky - 750ML
100 Proof - Not Chill-Filtered - Over 38% Rye in the Mash Bill. Rich Bourbon Sweetness & Rye Spice; vanilla, honey, chocolate & cloves. Neat, over ice, or in a proper Old-Fashioned, this whiskey rocks.
Established in 1776, at the dawn of the American Revolution, and distilled over 3 family generations through 1958, the Pepper family brand of whiskey is the oldest & most legendary whiskey brand in both Kentucky and American history.
In more recent years, the folks at the Georgetown Trading Co. (whose family history in trading whiskey also dates back to around the American Revolution) assumed the stewardship of this iconic brand, and set about re-launching it in a proper fashion. They did extensive historical research and spent years collecting and sampling full bottles of original, perfectly preserved, pre, mid, & post Prohibition James E. Pepper whiskey. They even acquired a letter dated 1887 from James E. Pepper himself, detailing his production methods and the exact grain bills. Referencing these materials, they have begun distilling some new James E. Pepper whiskey, as well as hand-picking existing, mature barrels from select distilleries with similar grain bills and flavor profiles that match the "Old Style" of original James E. Pepper whiskey.