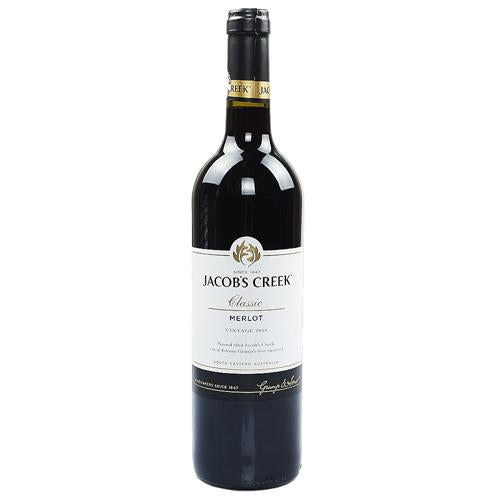 Jacobs Creek Merlot - 750ML
Dry, smooth, medium-bodied red with rich, fresh, berry fruit flavors. Varietal leafiness from the Cabernet, with notes of cassis. Juicy blackberry and vanilla flavours and dense, ripe tannins. Cabernet provides the structure, with Merlot adding roundness and fruit generosity.
Enjoy on its own or with pasta, roasted meats or Mediterranean vegetables.