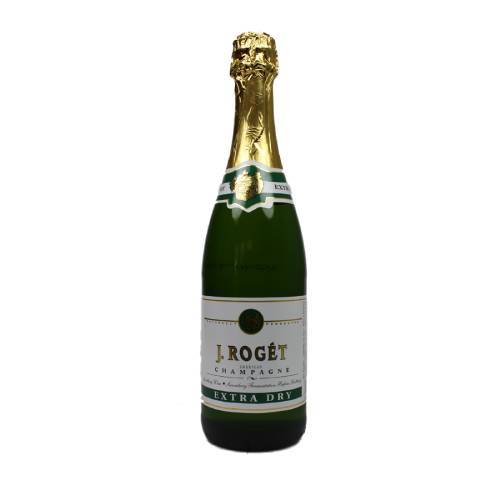 J. Roget Champagne Extra Dry - 750ML
This champagne is a light straw color with pleasant fruit and a mild floral character. The aromas of apple and pear are balanced with a bouquet of toasty yeast notes and floral nuances.

100% stainless steel tanks used to make base wine and then secondary fermentation takes place in the Charmat tanks. This process preserves the fruit character, making a fresher, more flavorful wine.