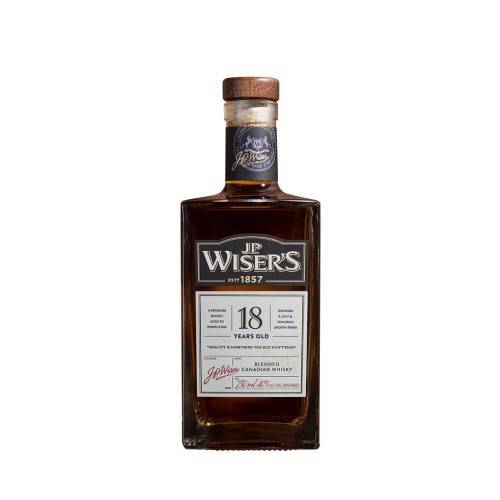 J. P. Wisers 18 year Canadian Whiskey - 750ML
Aged to perfection over 18 long years and blended with exacting care to deliver a premium whisky with the smoothest of finishes. This multiple award-winning spirit is something you'll want to have on hand to serve and enjoy on special occasions. 
This whisky yields its best flavour when sipped neat, on the rocks, or with a few drops of water.