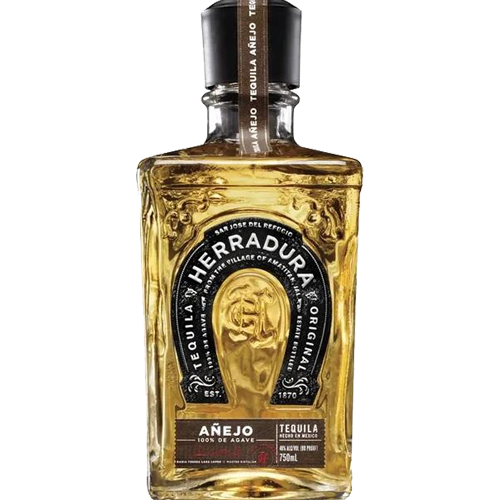 Herradura Tequila Anejo 750ml
Dark, rich colors with hints of oak and agave. Herradura Anejo should be served either straight or like a fine Cognac in a snifter.

Deep gold with a copper tint. Medium full body. Notes of herbs, cedar, citrus and vanilla. Rich, plush texture. Strong herbal entry. Warm and soft wood and brown spice elements build up. Long smooth finish.