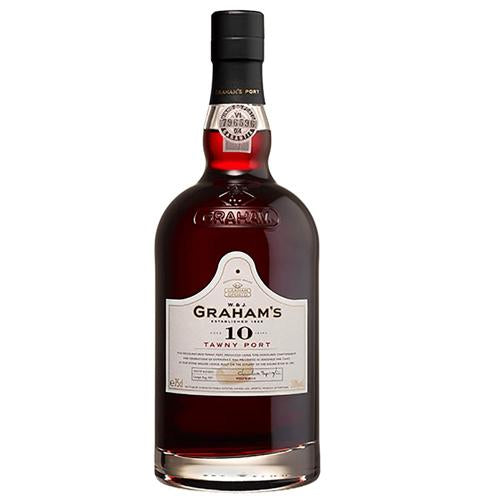 Graham's Port Tawny 10 Year - 750ML
Graham's 10 Years Old Tawny Port is a tribute to craftsmanship. It epitomizes the passion for excellence and precision that is at the heart of every one of Graham's handmade Tawny Ports. After a decade of care and slow oak-maturation this wine is a wonderful example of the complex flavours of Tawny Port. This is a Port wine for those who appreciate quality in every detail.
Tasting Notes
Deep tawny color with complex nutty aromas, combined with hints of honey and figs. Rich, mature fruit flavors; beautifully mellowed with a luscious, long finish.