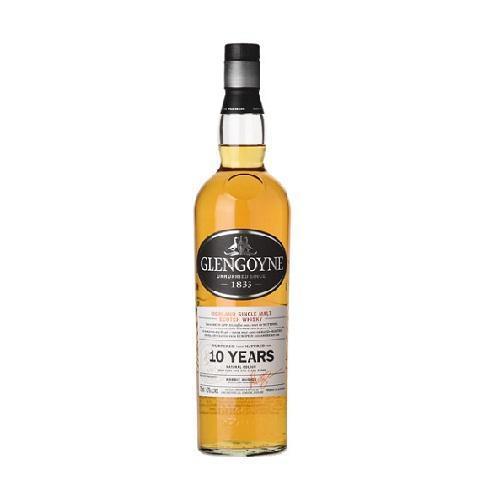 Glengoyne Scotch Single Malt 10 Year - 750ML
The fresh and delicate aromas and light golden color reveal a subtle lightness. A refined, well balanced malt scotch whisky in taste, made all the more rewarding by its peat-less style yet complex taste that suggests apples and oak.
PATIENCE - Our stills are Scotland's slowest.
Unhurried, our new spirit benefits from the gentlest of journeys - developing the unique Glengoyne flavour.
The Glengoyne Distillery is situated in a wooded valley in the southern Highlands of Scotland close to a small river that flows into the famous Loch Lomond. The distillery, which takes its name from "Glen Guin" or Glen of the Wild Geese, has been producing an exceptional single malt scotch whisky for nearly 200 years