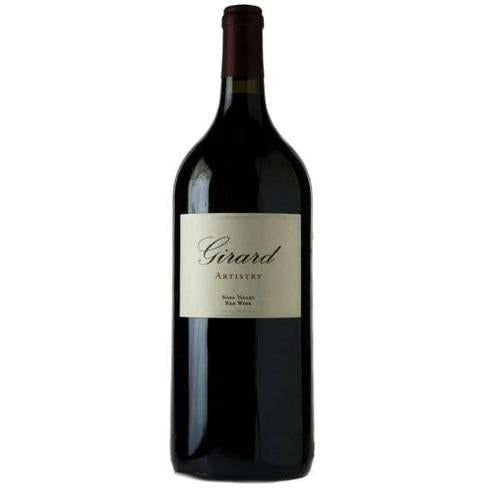 Girard Artistry 2015 - 750ML
The 2015 Artistry blend showcases sweet blackberry and cassis aromas mingling with savory hints of cigar box and dried herbs. On the palate, this wine is endowed with blueberry and brioche flavors, vanilla cream and nutmeg flavors which lead into a lengthy finish gilded with integrated scents of oak and spice.

Beautiful bright red appearance. A bright, berry bouquet. Initial tastes were a bit sharp with unripened raspberry dominating, however after opening up for a few minutes, the layers of well developed ripened fruit really presented themselves well. Thick, bold flavors of raspberry, cherry, with subtle nuances of blackberry and blueberry in a well-rounded fruit forward manner in an overall well-balanced offering with a long smooth finish.