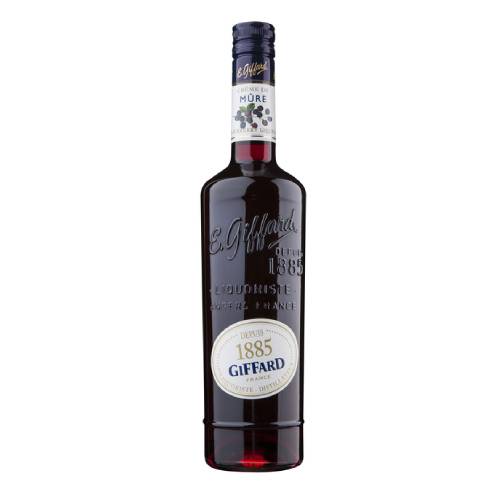 Giffard Liqueurs Crème de Mûre (Blackberry) - 750ML
Liqueur (crème de fruits) made from blackberry juice.
Deep purple colour.
Frank and powerful olfactory attack. Impressions of puree of fresh fruit and jam.
Round and pleasant mouth bring by the freshness of the fruit.
Aromatic power of the blackberry. Bitterness of seeds at the end.
Alc. grade : 16%
Origin : France