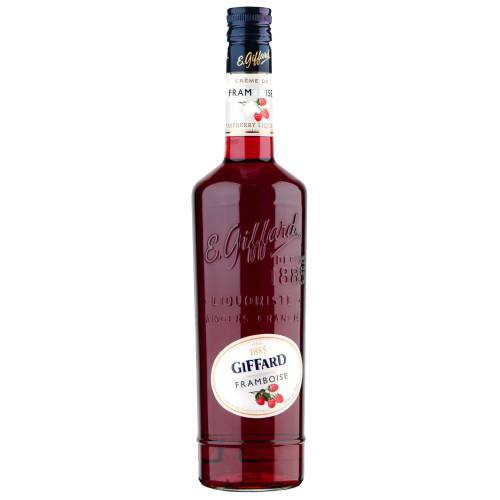 Giffard Liqueurs Crème de Framboise (Raspberry)- 750ML
Giffard creates this natural raspberry liqueur by macerating aromatic Willamette raspberries. The raspberries are vivid scarlet and the fruit is juicy and tart, giving Giffard Crème de Framboise the flavor of raspberries fresh off the bush. The low sugar content of the berries results in a liqueur that is versatile enough for both cocktails and desserts. The Creme de Framboise smells of rich, candied raspberry with notes of honey and spices. The palate is fresh and juicy with notes of raspberry and black currant with a delicate tartness.
TASTING NOTES
Deep red colour with orange and amber shades.
Nose slightly spicy and characteristic of the fruit. Powerful aromas that can recall other red fruits such as blackcurrant and gooseberry.
Bright and dynamic attack in mouth. Slight and very pleasant peppery side.
Very fruity mouth with blackberries, blackcurrants and other small acidulous red fruits notes. Long and aromatic finish, very faithful to the aromas of the berry.