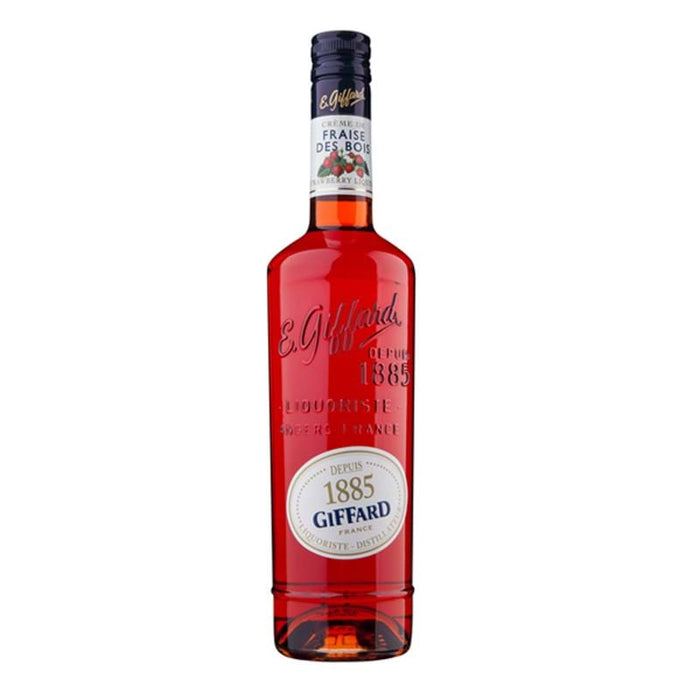 Giffard Liqueurs Crème de Fraise des bois (Wild strawberry) - 750ML
Very intense and fruity nose, slightly acid fruit freshness.

Acidulous mouth in attack bringing freshness and vivacity. Aromas evolve during the tasting: from the typical "green" taste of wild strawberries to the very ripe fruit taste characteristic of jam and marmalades.

Very pleasant end of the mouth.

Liqueur (crème de fruits) made from strawberry and wild strawberry infusion.
Alc. grade : 16 %
Origin : France