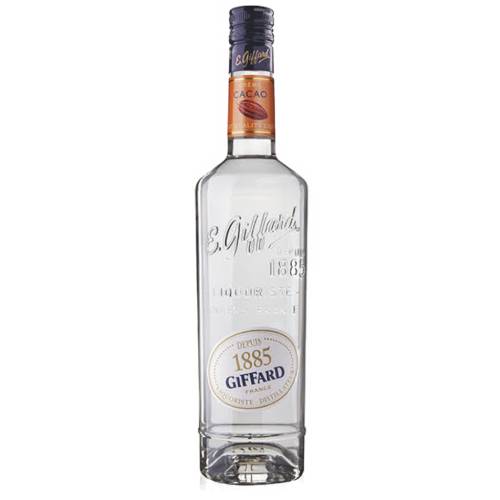 Giffard Liqueurs Crème de Cacao (White) - 750ML
Clear, transparent colour.
Very strong aroma of cocoa with a slight note of coffee, coated with vanilla and caramel.
Very sweet and sugary taste at first, then powerful aromas of dark chocolate and coffee. Very buttered end of mouth.
Liqueur made from natural aromas of cocoa.
Alc. grade : 25%
Origin : France