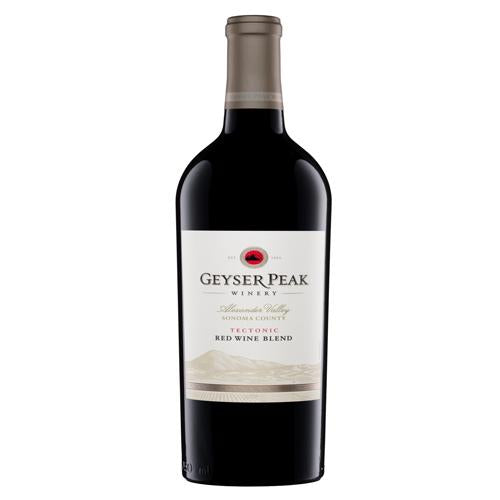 Geyser Peak Red Tectonic 750ML
Deep red with purple undertones. Aromas of walnut, maple, black fig, and caramel on the nose. The palate has umami flavors, black tea, toffee and fruit flavors of nectarine, cherry and raspberry jam.
Try with seared Ahi with peppered crust, burgers with gruyere on toasted brioche, kebabs, stuffed peppers, roasted red potatoes with herbs, gumbo.