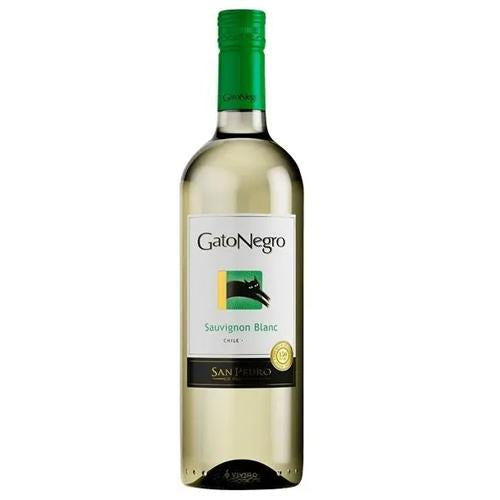 Gato Negro Sauvignon Blanc - 750ML
GatoNegro is a young, trendsetting brand from the famed Viña San Pedro, offering 'everyday wines' with a variety of engaging flavors. The brand was created as a tribute to the black companion cat of San Pedro's first winemaker, the early witness to the historic craft of Chilean wine-making. A global brand enjoyed in over 80 countries, it's estimated that 2 bottles of GatoNegro fly off the shelf every single second, non-stop!
The Sauvignon Blanc features fresh and intense flavors and aromas with tropical notes of grapefruit. It brings forth a fresh sensation and smooth tannins to the palate, with a long, pleasing finish.