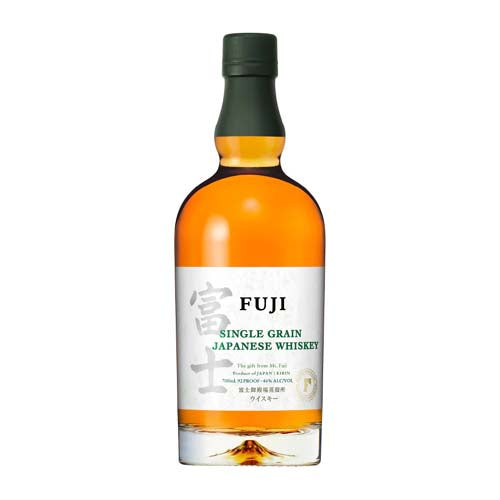 Fuji Single Grain Japanese Whiskey - 750ml
Fuji Single Grain Whiskey is a blend of three different grain whiskeys produced at Mt. Fuji Distillery. Those different grain whiskeys are distilled in three different methods and possess their own unique flavor profiles: Bourbon type; heavier, rich, floral fruity style, Canadian type This Fuji Single Grain whiskey features the quintessential characteristics of each of the three types of grain whiskeys: delicately fruity, mellow and with a multi-layered. profile.
A Gold medal winner at the International Spirits Challenge 2020.