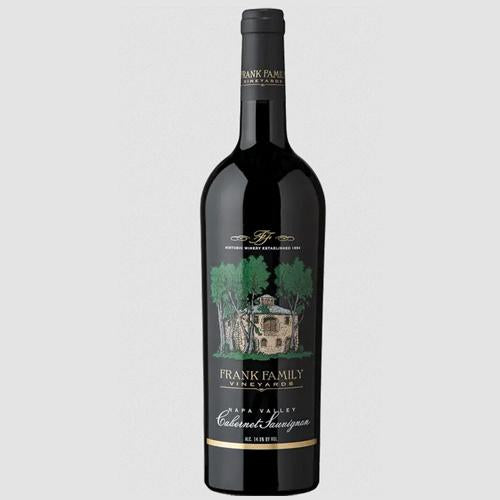 Frank Family Cabernet Sauvignon Napa 1.5L
The gorgeous dark and dense magenta hues give sense to this wine's concentration and power. The bouquet is loaded with intense aromas of cassis, hints of dry mission figs, and ripe plum compote that mélange in harmony, enhanced by cedar and leather scents.
The palate is lush with savory dark fruit and a hint of sweet oak and black pepper. The wine is well structured with soft tannins that envelop the palate.