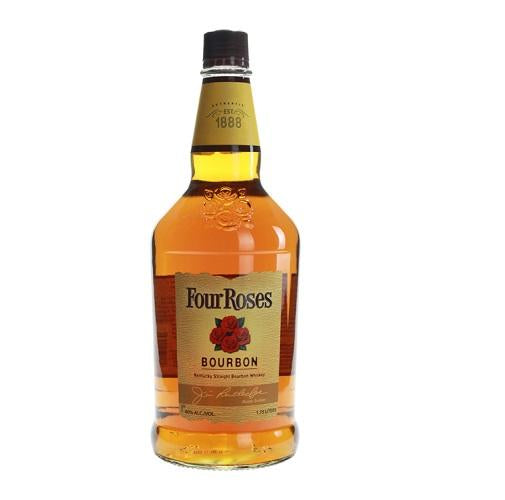 Four Roses Bourbon Yellow Label - 1.75L
Consider this blended Bourbon for dessert pairings or a fruit-spiked Old Fashioned. Look for caramel and dried-cherry aromas and a flavor akin to dark chocolate-covered cherries. The long, mouthwatering finish is dark and decadent, evoking chocolate, espresso, Port, leather, nutmeg and clove.

A worldwide favorite, especially when creating mixed drinks with a sophisticated, contemporary flair. Hints of pear and apple compliment floral aromas and mix with a taste of honey and spice. Smooth and mellow with a unique, long and soft finish. 80 proof. 40% alcohol/volume.