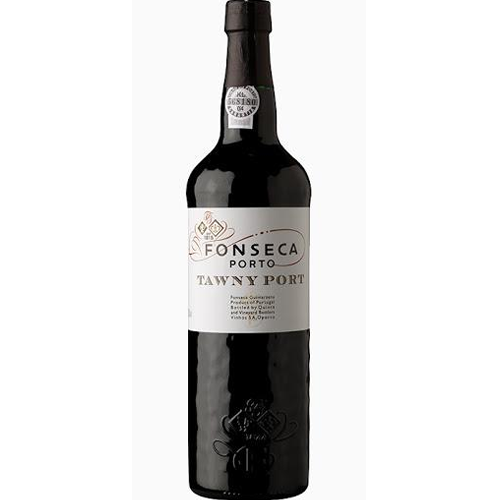 Fonseca Porto Tawny - 750ML
Fonseca Tawny spends three years ageing in small wooden casks, generally holding about 630 litres.
As it matures in cask, Tawny Port gradually loses the deep red 'ruby' colour of youth and takes on the seductive amber hue known as 'tawny'. At the same time the wine becomes progressively smoother and mellower, its aromas gaining in richness and complexity.

Tawny-red colour fading to brick on the rim.  The seductive nose displays aromas of apricot and plum with mellow undertones of butterscotch and spice.  On the palate, the rich jammy flavours are lifted on the finish by an attractive crisp acidity.

Tawny Port makes a delicious dessert wine, and combines particularly well with flavours of almonds, berry fruit or dark chocolate.