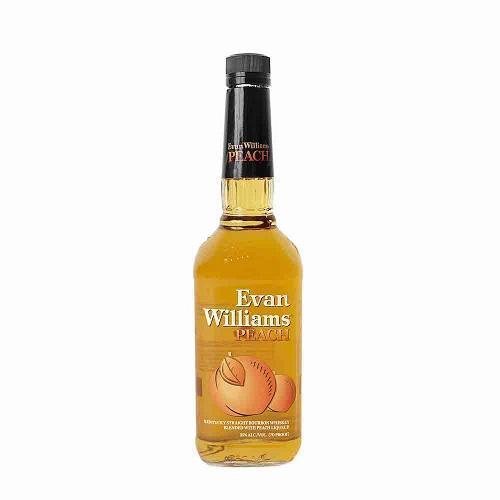 Evan Williams Peach 750ml
Evan Williams Peach is the right blend of Kentucky Straight Bourbon and sweet, Georgia peaches. Enjoy it on the rocks, mixed with iced tea, or as a chilled shot.

Fresh and sweet peach with bourbon beind on the nose. Features sweet peach with hints of honey & caramel on the palate. Followed by a lasting, soft sweetness finish.