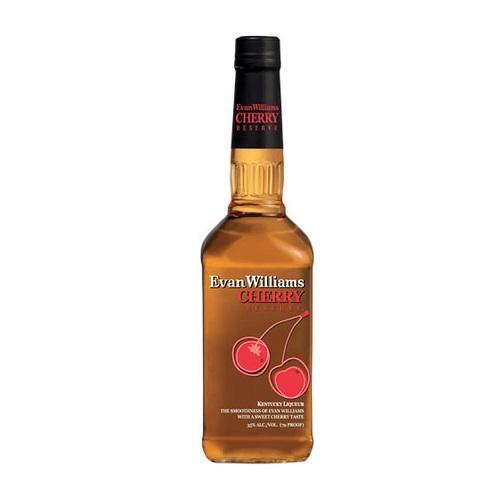 Evan Williams Cherry 750ml
Made from the traditional Evan Williams Bourbon recipe. Nose is full of fruit with spicy cinnamon notes. Sweet cherry entry that leads to plum then caramel, all finished with a cherry marzipan ending.

Tasting Note  :

Nose: Rich notes of cherry tarts, vanilla and ground almond. Inviting.

Palate: Smooth, buttery palate with an oily mouth-feel. Rich spices, jammy cherry, allspice, vanilla and charred oak.

Finish: Juicy, fruity finish. Soft spices.

Overall: Very more-ish indeed, with an authentic cherry flavor.