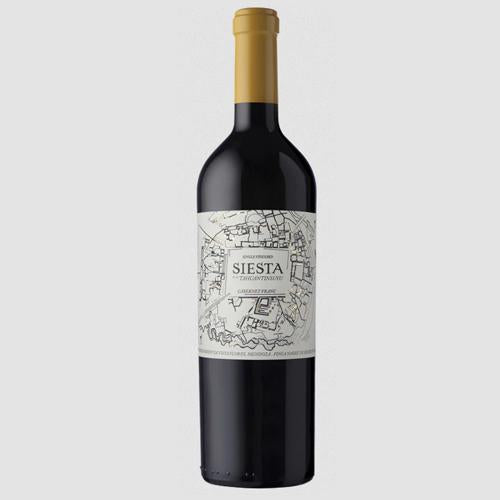 Ernesto Catena Siesta Cabernet Franc 750Ml
Ernesto Catena Selections are an expression of Ernesto Catena's intense passion for wine, Argentina, art, and life. A Mendoza native, Ernesto personally selects the fruit from the prestigious sites of Tupungato, La Consulta, Vistalflores, Altamira, Tunuyan in the Valle de Uco that is carefully crafted into wines of distinct character and typicity.
Tahuan wines highlight Argentina's premier grape varieties, expressing seamless varietal character, enhanced by the microclimate of Mendoza. Structured and intense, Siesta wines capture the depth and complexity produced by the distinct combination of altitude, climate, and soil that define this exciting region which has been a great inspiration to international winemaking.