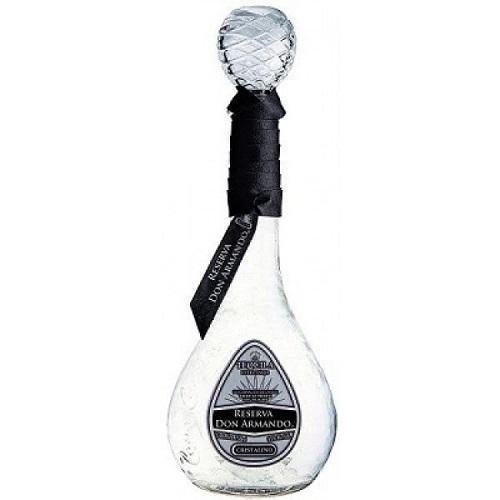 Reserva Don Armando Tequila Extra Anejo Cristalino - 750ML
Don Armando Reserve is a 100% agave Tequila with double distillation and aged in fine white oak barrels for a period of 5 years. It goes through a special process that allows it to preserve its woody characteristics that result in a tequila of excellent aroma and flavor with distinguished pure crystalline color.
COLOR: Crystalline of great luminosity, transparency and brilliance with silvery nuances.
AROMA: Very pleasant, its strong notes of wood, vanilla and spices stand out as a result of its ageing.
TASTE: Very soft, exquisite to the palate, with excellent shades of vanilla, chocolate and a touch of oak for a warm finish.