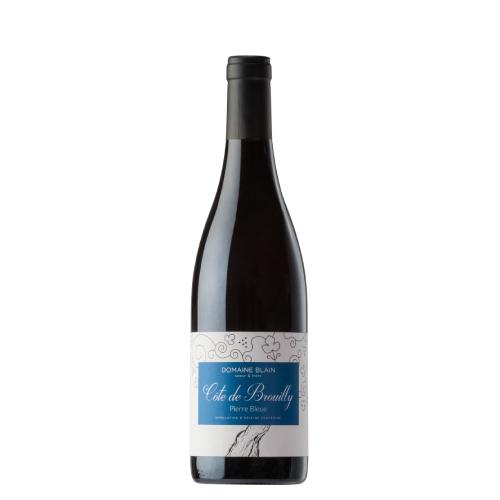 Domaine Blain Cotes de Brouilly Pierre Bleue - 750ML
Marc-Antonin describes this wine as "linear with a straight structure." Northwest-facing vines bring tension to the wine while the meager soil provides a mineral backbone. The wine shows aromas and flavors of ripe red fruits such as strawberries and cherries, while a percentage of whole clusters add to the wine's complexity.
Gamay has low tannins and refreshing acidity, making it an ideal red wine partner with dark fish such as grilled salmon or tuna. It can also be an excellent contrast to foods that are oily, fatty, or high in salt, such as saucisson sec or roasted meat. It is at home with classic bistro fare such as roast chicken or steak frites.