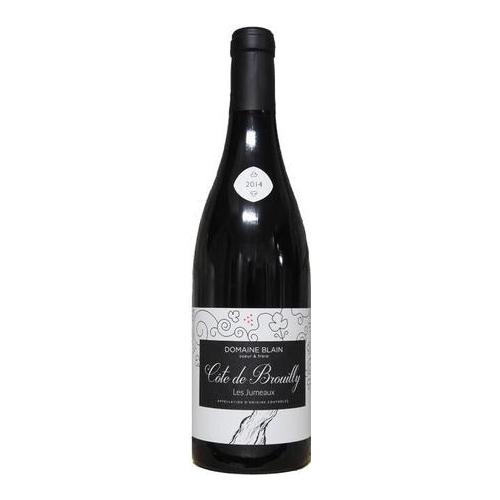 Domaine Blain Cote de Brouilly Les Jumeaux 750ML
Les Jumeaux is located at the top of the Brouilly slope, where the vineyards are almost in pure granite and schist. +60 years old Gamay sticks, grown ecologically. 100% whole grape cluster, fermented on the natural yeast, after which the wine is stored 5-6 months in large old oak barrels. No filtering or clearance for drainage.
Very fresh and intense aroma with beautiful natural touch in the aroma with shades of soil, pepper, herbal teas, ribs and yogurt. The flavor is oats mineral to a Gamay, rustic and delicate at the same time. Packed with red berries and with a flemish touch in the aftertaste. Côte de Brouilly when it's most classical!