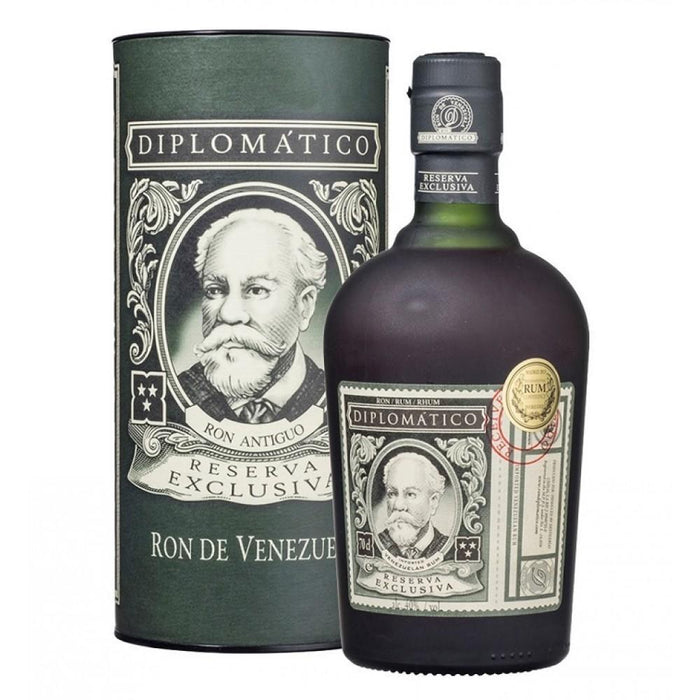 Diplomatico Rum Reserva Exclusiva 750ml
An exquisite sipping rum that is made almost entirely from sugar cane honey. This fine rum is blended from 80% pot still rum and 20% light rums aged for up to 12 years. The end result is a truly exceptional rum showing characteristic fruity and sweet flavours to a level of concentration that is even higher than its family members.
A seductive, sensual and indulgent rum. Deep, vivid and extremely luxurious flavours. Amazingly opulent with a thick texture and layers of rich and sweet fruit and chocolate.