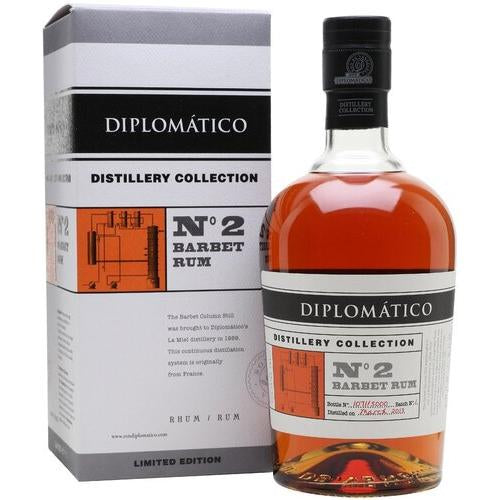 Diplomatico N2 Barbet Rum 750ml
The second in a limited-edition series from acclaimed Venuezelan rum producers Diplomático, this is a smooth, fruity rum that has gained extra complexity from its oak aging. The name of this bottling comes from the Barbet Column Still - brought to Diplomático's La Miel distillery 1959 - in which the spirit is made.

This is part of the limited-edition Distillery Collection, which gives each of Diplomático's distillates a chance to individually shine.