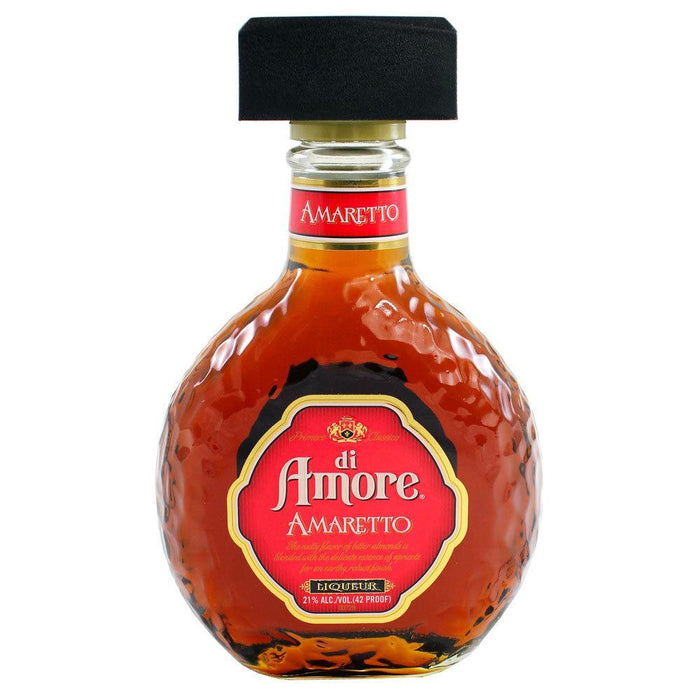 di Amore Liqueur Amaretto - 750ML
This thick and rich liqueur has a deep mahogany hue and generous caramel and almond aromas. The viscous attack of flavor leads to a full-bodied, sweet palate. The finish is flavorful and not cloying.

The diAmore family offers a complete line of Italian liqueurs. Amaretto, Sambuca, Raspberry and the recently introduced Quattro Orange embody the beauty and flavors of the Italian countryside. Fine enough to sip alone or an indulgent addition to today's hottest drinks, diAmore will bring passion to all of your cocktail occasions.

Accolades

Gold Medal - San Francisco World Spirits Competition, 2010
Silver Medal - LA International Wine & Spirits Competition, 2010

Rich, velvety-smooth, almond-flavored liqueur made with the crushed essence of apricot. For centuries, the flavor of rich sweet almond has been enjoyed in romantic elixirs.