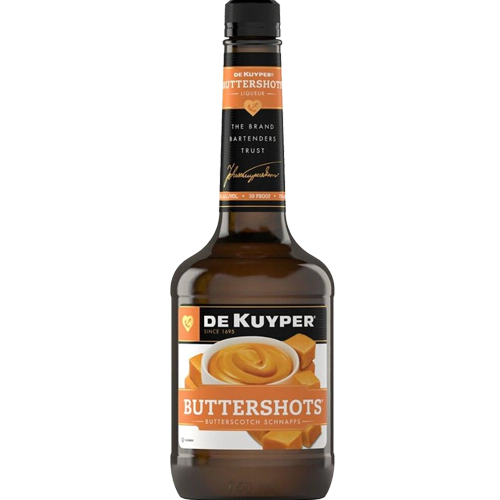 Dekuyper Schnapps Buttershots - 750ML
A clear liqueur, ButterShots is the indulgent taste of rich, melted butterscotch. ButterShots is scrumptious on its own and endlessly mixable:
 
TOFFEE APPLE MARTINI
 
 1 shot of De Kuyper Butterscotch Caramel
 1 shot of De Kuyper Sour Apple
 1 shot of Vodka

Pour all ingredients into shaker with ice and stir gently. Strain into
a chilled glass. Garnish with a slice of apple.