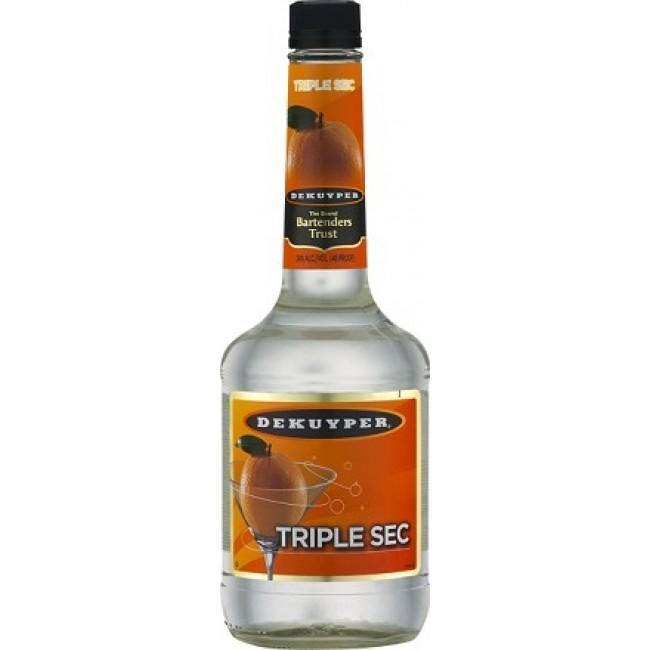 Dekuyper Liqueur Triple Sec 48 Proof - 750ML
DeKuyper® Triple Sec Cordial brings the essence of orange to your favorite cocktails. DeKuyper's blend meticulously melds the flavors of sweet and bitter oranges from distilled dried peels for a one-of-a-kind liqueur.
An essential ingredient in any bartender's repertoire, this cordial has a pronounced and lingering citrus taste. No margarita, long island iced tea, or cosmopolitan is complete without the distinctive orange flavor of triple sec. Since 1695, DeKuyper® has been the brand bartenders trust to add color, flavor, and fun to any cocktail.
The brand bartender's trust. Make the perfect cocktail for any occasion Over 60 great tasting-flavors The DeKuyper family has been making cordials as a labor of love for over 300 years Great-tasting cordials since 1695 A wide variety of taste combinations and "one pour" solutions for professionals and home bartenders around the globe