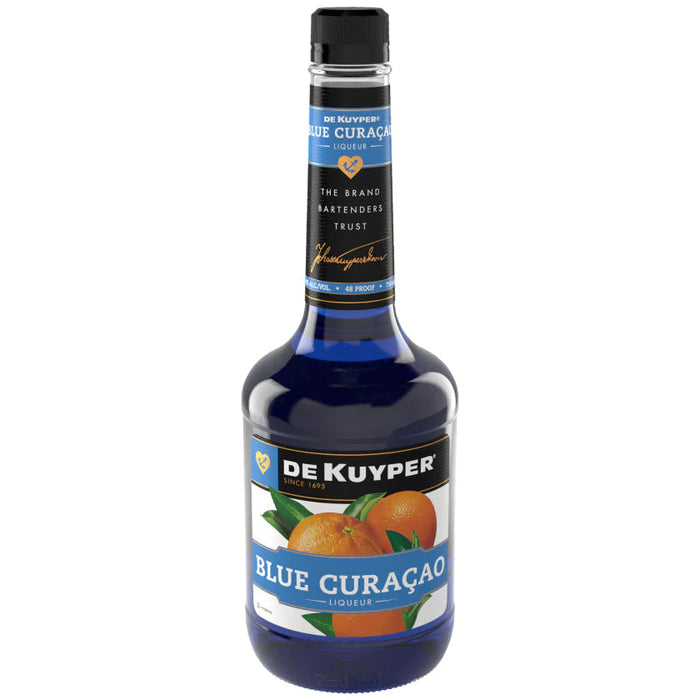 Dekuyper Liqueur Blue Curacao 48 Proof - 750ML
Elementary and world famous, DeKuyper® Blue Curacao Liqueur is a solid basis for creating classic cocktails.
Synonymous with island flavor, this DeKuyper® favorite is harmoniously blended from distilled extracts of oranges, lemons, and Curacao fruit. The essence of this liqueur is the Curacao or Lahara fruit, famous for being bitter. Balanced for sweetness, this blue liqueur is incredibly useful in crafting distinctive drinks. Since 1695, DeKuyper® has been the brand bartenders trust to add color, flavor, and fun to any cocktail. The brand bartender's trust.
Make the perfect cocktail for any occasion Over 60 great tasting-flavors The DeKuyper family has been making cordials as a labor of love for over 300 years Great-tasting cordials since 1695 A wide variety of taste combinations and "one pour" solutions for professionals and home bartenders around the globe With hints of orange and lemon, Blue Curacao liqueur is the perfect mixer